The Funeral, a comedy...? by Jon Kovach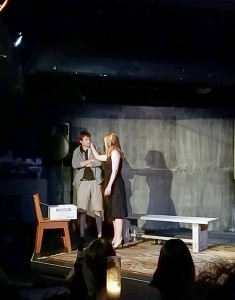 About seven years ago I wrote a song called Funeral. That song has inspired Jon Kovach (an actor, musician, director, writer, and producer from Cincinnati) to write a play called THE FUNERAL.
In the play, Luke is hiding out in his bedroom because he doesn't care about his great grandmother's funeral happening in his parent's living room downstairs. His beautiful cousin, conflicted immediate family, and eclectic friends all visit Luke, each with their own scheme to lure him out of his bedroom. Will Luke venture downstairs, or will his parents follow through with their threat to bring his great grandmother up?
Jon is writing/directing THE FUNERAL as part of Serials! happening throughout the summer at Know Theatre of Cincinnati. As the name Serials! implies, the play is being presented in six parts: June 23rd, July 7th, July 21st, August 11th, August 25th, and September 8th. The cast includes Jared Earland as Luke, Tara Williams as Luke's mom, Becca Howell as Luke's cousin Erika, and Annie Kalahurka as Luke's sister Leslie.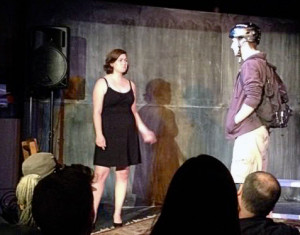 Blogger Kirk Sheppard wrote, "Kovach's piece is sharp, funny, and professional. Tara Williams, who plays the mother, is as good an actress as anyone in town and this piece seemed like the start of a pretty well developed series. I'm excited to see where it goes."
David Lyman of the Cincinnati Enquirer wrote, "[THE FUNERAL] is the smartest and best-crafted offering of the entire evening."
Behind The Curtain Cincinnati wrote, "[A] smart, tightly-written and emotionally true script. Kovach packs alot into just 15 minutes without it feeling too dense or hurried. Definitely intrigued by the big question of the son's reluctance to attend the funeral being held downstairs."
---