How to succeed at the poster biz without really trying
Last spring I photoshopped together a quick image to accompany a blog post about a Resistor Color Band game I had created. I posterized a pic of a resistor, superimposed it over a typical propaganda poster background, and added the word RESIST! with a fake Cyrillic font.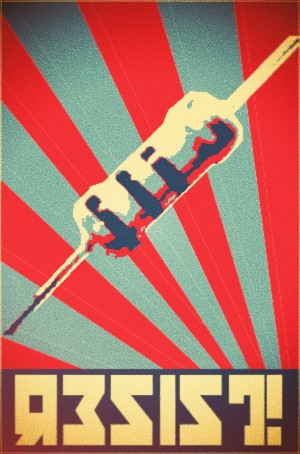 I posted it here on my blog, then on Reddit, and received responses including...

"I don't suppose you'd want to make a bigger version? I'd love have that as a poster."
"I'd definitely get that poster sized."
"If he/she offered a poster I'd buy it on a heartbeat"

Well, it is now available as a poster... http://www.zazzle.com/resist_propaganda_poster-228580946642929464
[gallery columns="2" ids="3543,3544,3545,3546"]
---